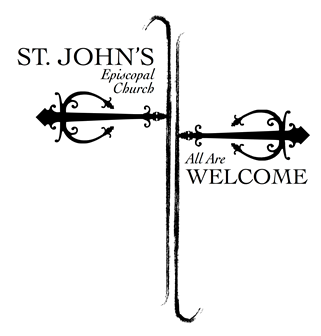 Love God
Love your neighbor
Change the world
Sunday Worship
8:00am & 10:30am
323 Wick Avenue
Youngstown, Ohio MAP
330 743 3175
See below for info about
Wick Ave. Construction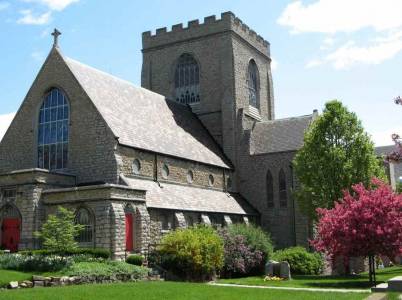 St. John's Episcopal Church
Youngstown, Ohio
ALL ARE WELCOME!
Community Outreach
Red Door Pantry

Red Door Café

Book Club

Campus Ministry

Outward Bound Lunches

Local School Involvement

VIDEO
Why do you love St. John's part 1
VIDEO
Why do you love St. John's part 2
Save
Save
Save
SPECIAL EVENTS
Tuesday, October 25, 2016 7 pm
Protecting Our Children
A Forum on
Suicide Prevention in Children
Presented by Cathy Grizinski
Associate Director, Help Hotline

IT'S OK TO ASK FOR HELP
---
Sunday, October 30, 2016 4pm
Todd Wilson, Organist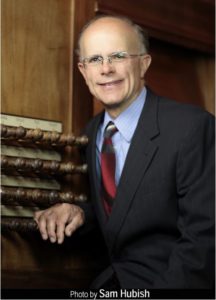 also
Illuminare – Salem Youth Chorus
Jon Simsic, Conductor
Christopher Krummel, Trumpet
GIVE
Be a Part of the Ministry!
Your donation is greatly appreciated.
MORE DETAILS
NEWSLETTER
Get weekly updates by email.
So much is happening at St. John's.
Don't miss a thing!
SUBSCRIBE & READ
UPCOMING EVENTS
Sunday Worship
8:00 AM
10:30 AM
You are welcome into a vibrant, inclusive parish. The annual Boar's Head and Yule Log Festival is known in the valley, but a lot more makes up St. John's Episcopal Church. We are the daughters and sons of the immigrants who came to work in the steel mills, and we are folks who have just moved to the Youngstown area. We work in assembly plants and at hospitals; we are YSU students and professors, teachers, medical professionals, software developers, and public servants. We are children and parents and grandparents. We are young and old. We are liberal and conservative. We are long-time parishioners and newcomers. In short, we are a diverse group of people passionate about proclaiming the good news of Jesus Christ. Look around the website. Visit us Sunday. We'd love to hear from you.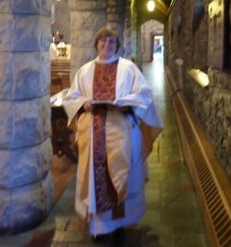 Gayle Catinella has been the priest at St. John's for almost 2 years. Excited to be here, Gayle invites you to come and see all that is happening at this wonderful church.
Read More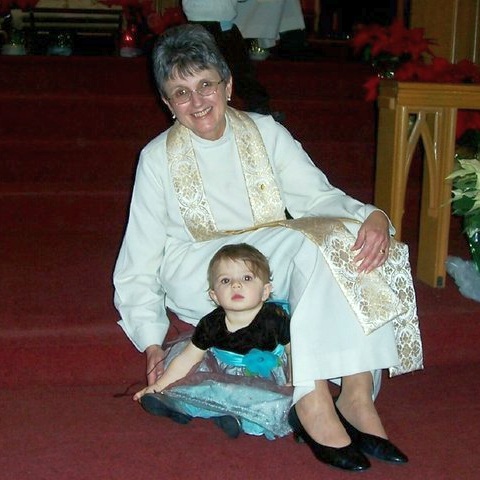 Suzanne Hill
Pastoral Associate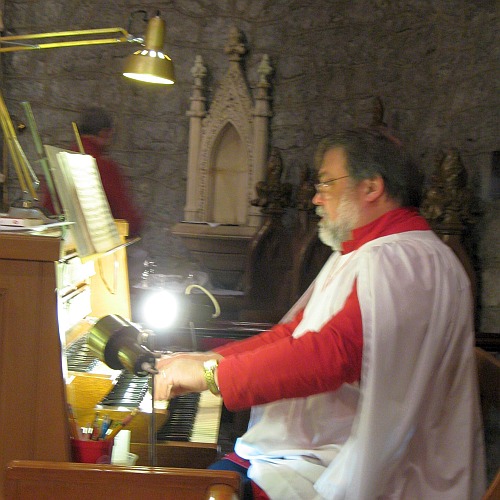 Richard Konzen
Organist – Choir Director
Richard Konzen was welcomed as organist and choirmaster in January 2003. A faculty member at Grove City College (Pennsylvania), where he teaches organ and composition…
Read More…